6 Great Google Tricks for When You're Bored of Homework
Thought Google was just for homework? There's more to do than simply study! Teach yourself these Google tricks...
Thought Google was just for homework?
Us too! But apparently, there's loads more to do on Google than simply study.
And if you're looking for some cool, Googly tricks to keep you entertained, then you've come to the right place!
When you're done here, don't miss our pick of the best secret Google hacks too.
Thanos Glove!
Don't worry if you haven't seen Avengers: Endgame yet, there's no spoilers here. But if you ever wanted to know what Google would look like after the fingers of the Infinity Gauntlet snapped, just type Thanos into Google and click on the glove to see a Marvel-lous transformation.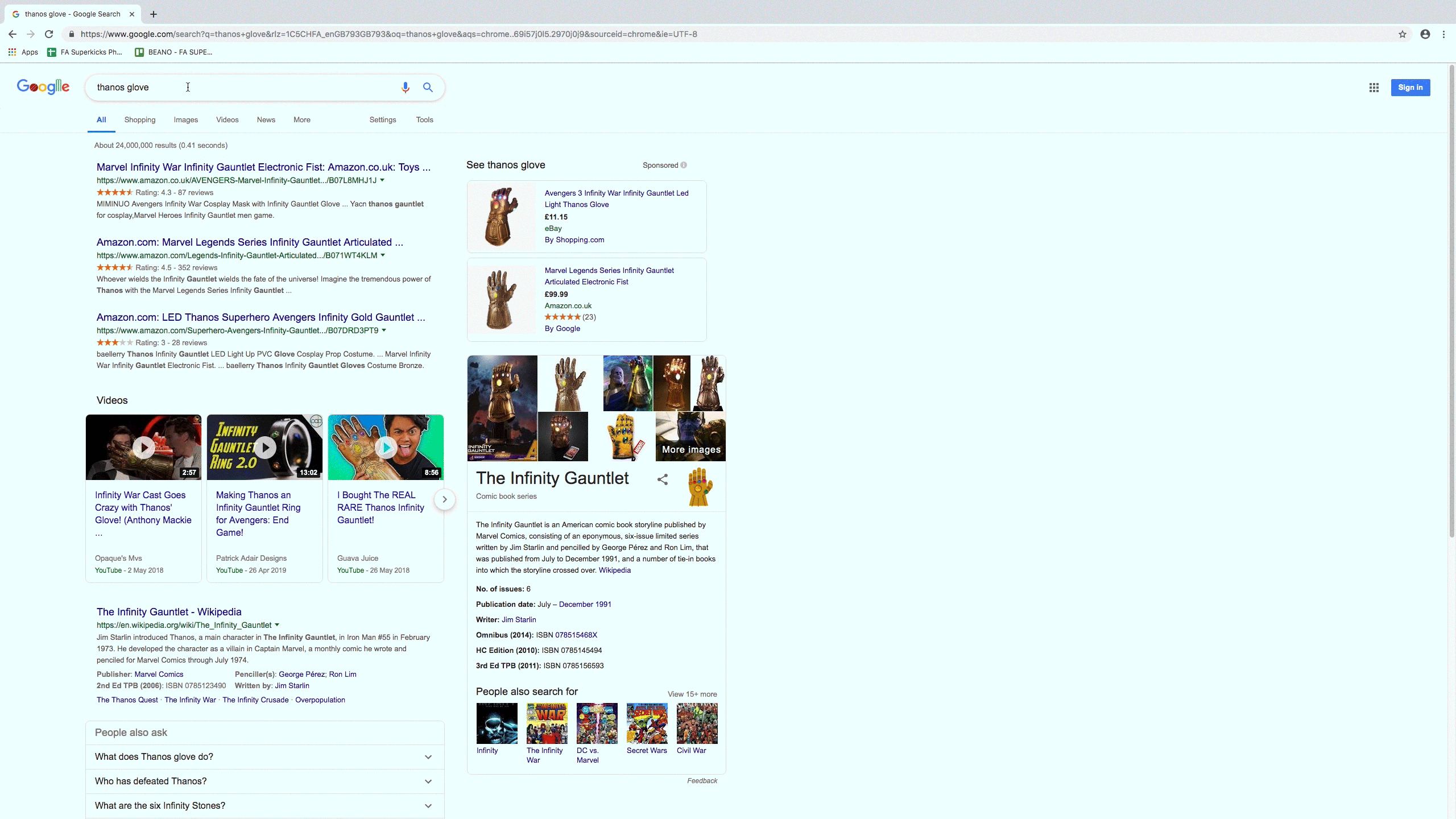 Talk like a pirate with Google Language
Argh, me hearties! Fancy sailing across the 7 seas of Google? If so, all you have to do is change the language in Google Accounts to Pirate and you'll be ready to set sail in no time. Just make sure you don't end up walking the plank!
Flip a Coin
If you're ever in two minds about continuing your homework, then Google has a cool trick up its sleeve. Just type Flip a Coin into Google's search bar and you'll be given a coin to flip! Heads, you keep on working. Tails, you go and play Fortnite! Which will it be?
Google Mars
Sometimes doing work can make you wish you were on another planet where school doesn't exist. And while Google can't actually fly you to the moon, you can check out the Martian landscape by typing Google Mars in the search bar. It'll make you feel out of this world!
Android Artwork
This Google trick is for Android phones. Head to settings, click the 'about device/phone' tab then repeatedly tap the the 'Android version' tab and depending on the phone you're using, you'll see some special artwork – could be a bee, could be a biscuit, or maybe a zombie! And if you tap that too, you'll get a special surprise!
Google Doodles
You know those cool, Googly doodles that take over the Google logo each day? Well, you can actually see every one that was ever made – all the way back to 1998! That's ages ago! But even though they're pretty old, they're also VERY cool so just type Doodle Archive into Google and check out some of the best.